Episodes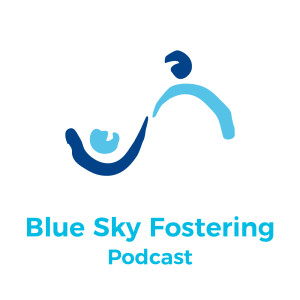 Friday Jul 09, 2021
Friday Jul 09, 2021
We are back and today joined by the inspirational Ian Thomas.
Ian is a former looked after child who has gone on to be a role model for young people all across the country, through his work with NGO's, advocacy and Social Work. Ian talks to us about his life, his journey and what supported him along the way - even how as a young kid he was supported by the founder of Blue Sky, Simon - sat on the stairs in an office, who took the time to listen to him (and also sort him out with a bike which Ian said gave him focus and want to do something different)
Ian will be running some training for us at Blue Sky in the coming months, so this is a great opportunity to listen to his insight ahead of this. Ian runs an amazing selection of training and learning and his links can be found below
Social Media: 
Linked In- https://www.linkedin.com/in/ian-thomas-5b573a100 
Twitter: @ian thomas 
Facebook: https://www.facebook.com/ian.thomas.54922/ 
Media: 
Thomas, I. (2018) TEDx Talk, The Gift of Desperation. TEDx Birmingham City University. 
Thomas, I. (2021) Spoken Word for BASW World Social Work Month 2021'We Are Social Workers'.
Fostering
For more information on Fostering, please visit www.blueskyfostering.com
Why not check out our Secret Foster Carer Blog here: https://blueskyfostering.blogspot.com 
Our Young Persons Voice blog can be found here: https://www.blueskyfostering.com/young-persons-voice/ 
All views and opinions within our podcast are that of the individual we talk to