Episodes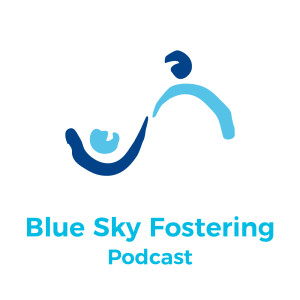 Monday Jan 18, 2021
Monday Jan 18, 2021
Blue Sky Fostering are the first and only IFA to provide the DofE award and we are incredibly proud of holding our own licence. We have been doing this now for almost 6 years and have had many successes along the way for the young people we care for. I was really lucky today to be joined by Hayley who we have worked with for almost this entire time and she is an Operations Manager at the Charity.
So in our chat, we talk about her journey with the award, the perception of the award and how that's changing and some of the challenges faced by lockdown and how the award is flexible and the plans for helping young people achieve. 
For more information about Blue Sky Fostering please visit https://www.blueskyfostering.com or call 0333 258 6686
To find out more about doing your Duke of Edinburgh Award or what the award is about, please visit https://www.dofe.org or https://www.dofe.org/do/basicinformation.
To find out more about the mental health study conducted please visit: https://www.dofe.org/thelatest/youth-mental-health-crisis