Episodes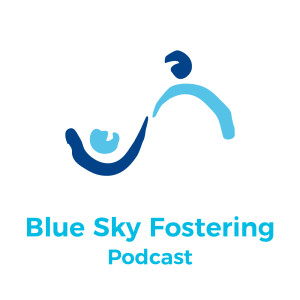 Thursday Sep 17, 2020
Thursday Sep 17, 2020
Today we are joined by one of our foster carers to talk about PDA (Pathological Avoidance Disorder)
The PDA Society say...
[PDA Society Link: https://www.pdasociety.org.uk ]
"PDA (Pathological Demand Avoidance) is widely understood to be a profile on the autism spectrum, though we are still at an early stage in our understanding and PDA research is in its infancy.
Whilst autism is a widely recognised term, our understanding of the full breadth and complexity of the autism spectrum is still evolving.
A PDA profile of autism means that individuals share autistic characteristics …
"persistent difficulties with social communication and social interaction" and "restricted and repetitive patterns of behaviour, activities or interests" present since early childhood to the extent that these "limit and impair everyday functioning" (according to the Diagnostic and Statistical Manual Fifth Edition (DSM-5))
often including a different sensory experience in relation to sight, smell, taste, touch, hearing, vestibular, proprioception and interoception.
and also:
have a need for control which is often anxiety related
are driven to avoid everyday demands and expectations (including things that they want to do or enjoy) to an extreme extent
tend to use approaches that are 'social in nature' in order to avoid demands
present with many of the 'key features' of PDA rather than just one or two
tend not to respond to conventional parenting, teaching or support approaches"